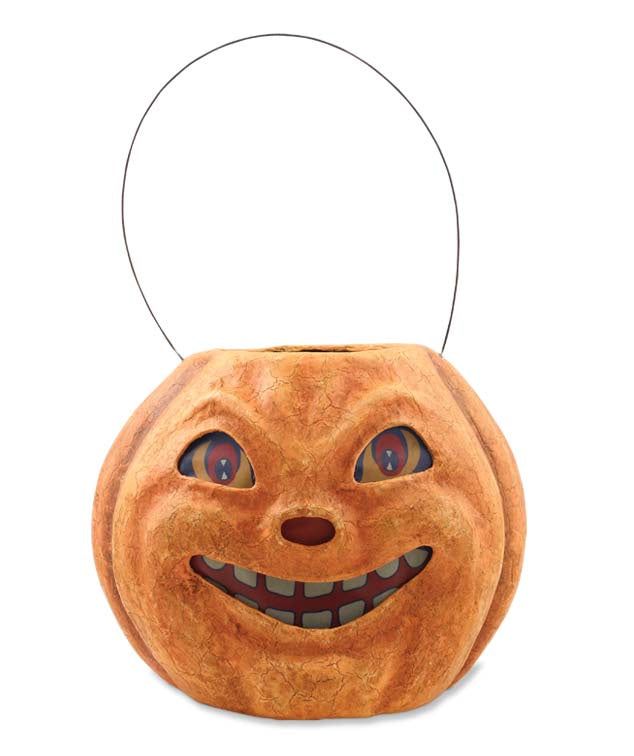 Vintage Pumpkin Bucket Lrg
 The rough, crackled finish and maniacal grin make this large paper mache bucket look like an authentic vintage piece of Halloween folk art. Under the raised ridges of his eyebrows, his eyes, nose and mouth are made of painted vellum. A battery operated tea light placed inside will bring an eerie glow to these features. 
Material: Paper Mâché & Vellum. Dimensions: 9.5x8".