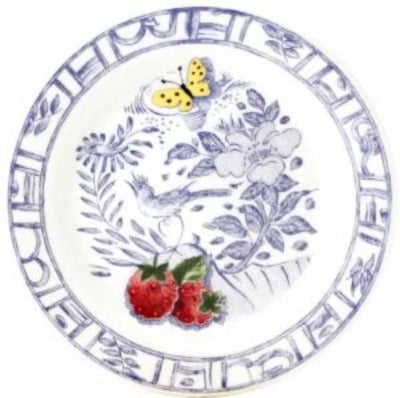 Small Table Coaster Fruits and Blue Pattern
Starting with a singing bird surrounded by bunches of ripe fruit, Gien's Oiseau Blue Fruits dinnerware is a playful pattern painted in soothing blue and white. Designed by Isabelle de Borchgrave; faience earthenware made in France by Gien. A perfect companion pattern for Oiseau Blue and White.
One coaster
Material: Earthenware
Dishwasher safe. Microwave use recommended only for quick reheating; not for defrosting or cooking
Country: France
Diameter: 5"