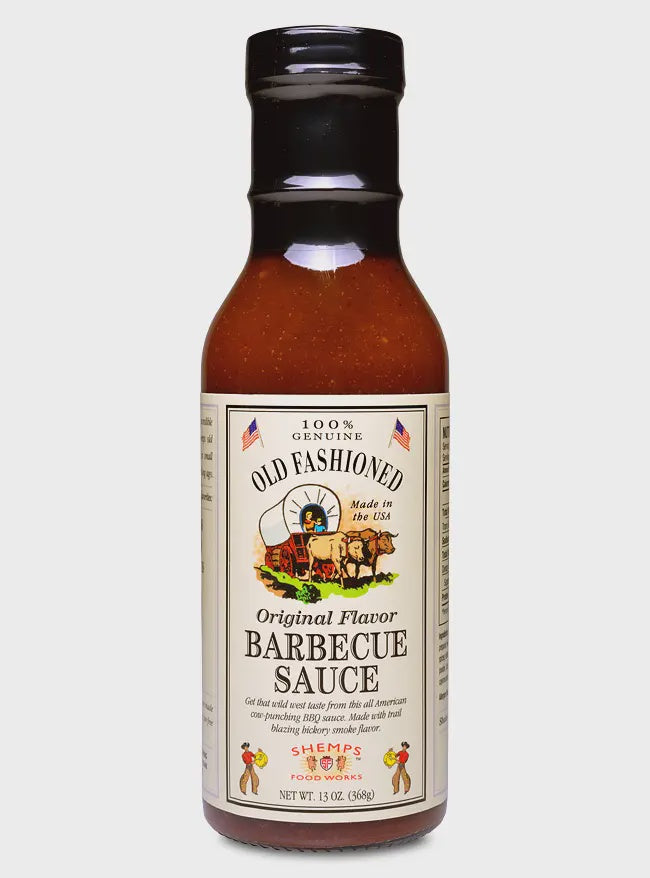 Shemp's Old Fashioned Original BBQ Sauce
The rich, all-natural blend of this premium bbq sauce adds a hearty flavor to all of your favorite dishes. Old fashioned bbq sauce is produced in small batches to preserve the traditions of long ago.
Our old fashioned bbq sauce tastes great on all-time favorites, including steaks, chops, hamburgers, eggs, omelets, rice, hot dogs, poultry, fish, and french fries.