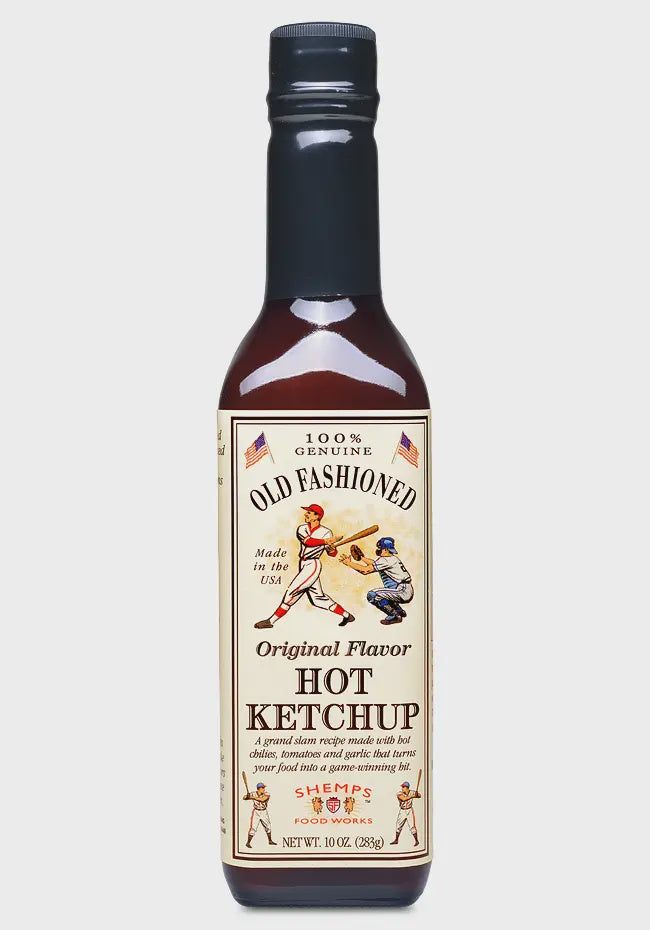 Old Fashioned Hot Ketchup
This old fashioned hot ketchup adds a hearty kick to all of your favorite dishes and tastes great on all-time favorites, including steaks, chops, hamburgers, eggs, omelets, rice, hot dogs, poultry, fish, and french fries. This all-natural ketchup is blended with a combination of red and green jalapenos. Old fashioned hot ketchup is produced in small batches to preserve the traditions of long ago.
The shemp's old fashioned hot ketchup was even reviewed in bon appetit magazine! "heat with rich tomato flavor in perfect balance," says katie pickert, a food critic for bon appetit.
All natural, and proudly made in the USA
10 oz