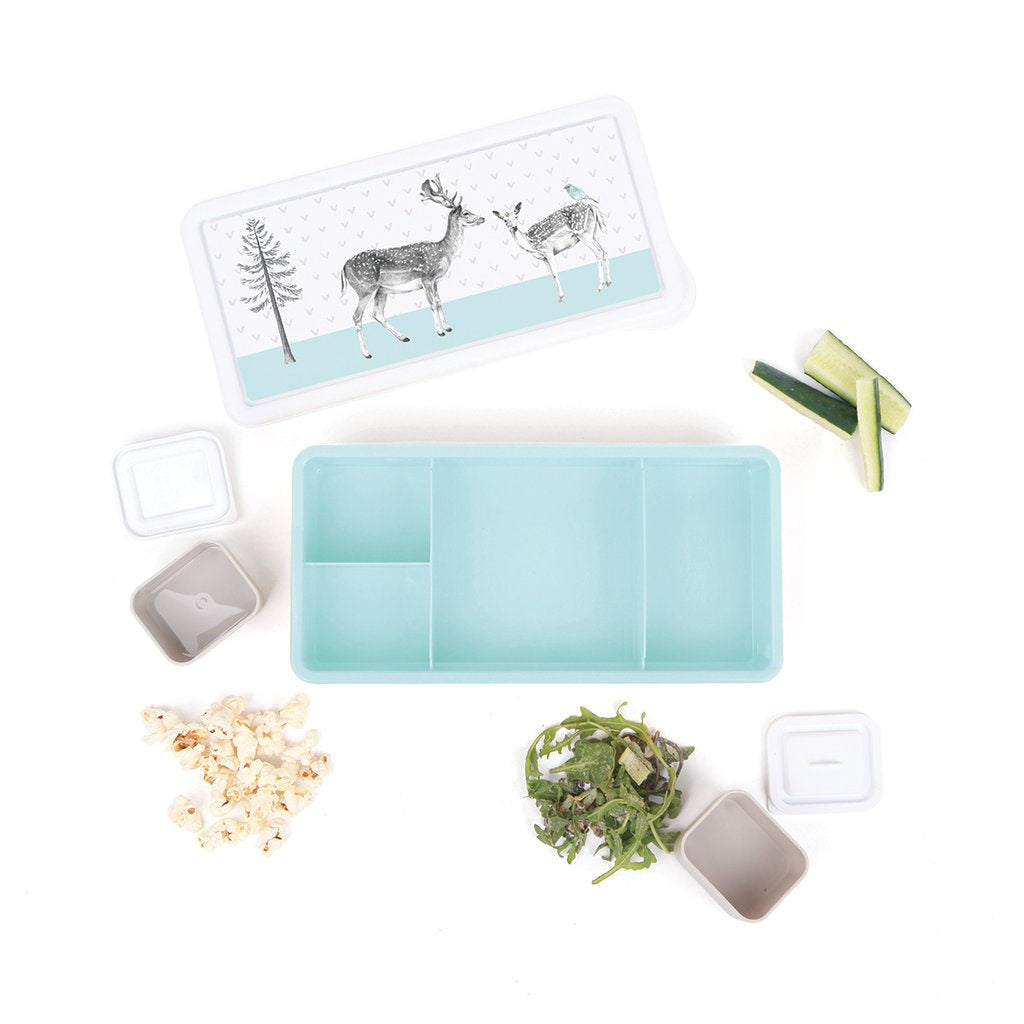 We turned our search for the perfect lunch box into a healthy obsession, creating a leak-proof design that has compartments for the mini foodies and shares your love of eco-friendly, waste-free food storage. You won't find anything else like it! 

Whether your kids are gluten-free or just decided sandwiches are sooo 2017, our bento-style lunch boxes allow your mini gourmet to take a self-contained grazing plate to the playground, without the need for extra packaging to keep it all the goodies in place.

Hey, what about the hummus? Oh, we hear you! We've also included two leak-proof mini containers that nestle in the lunch box just so – perfect for dippables and renegade blueberries.

Available in four classic designs, the Love Mae Lunch Box will take the daily struggle out of creating delicious, fresh lunches that won't come back in their bags.
Lunch Box with 4 compartments of various sizes
Includes 2 x small containers (leakproof)
Dimensions: 300 x 145 x 55 mm
Weight: 350g
Available in 4 different designs
-Gift wrap
-Ships within 24-48hrs 
-Full 30 day refund