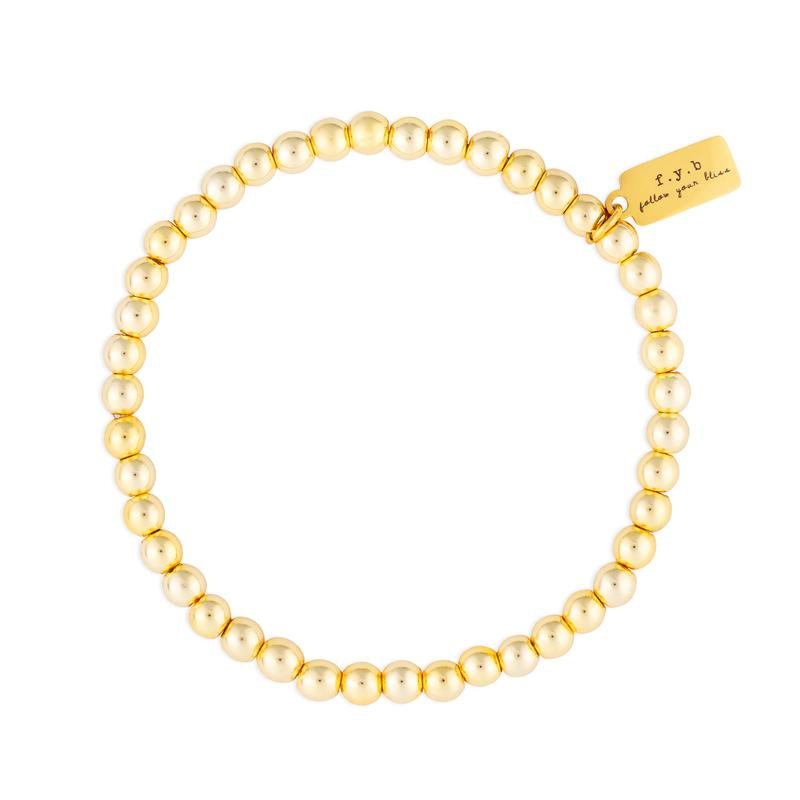 We have run out of stock for this item.
"A sister is a forever friend. I'm so glad to call you mine."
Meet the bracelet you'll never take off. This gold staple bracelet features 4mm 18k gold plated round hematite beads. This style staple is a must-have addition to your stack! 
Handmade with love in NYC