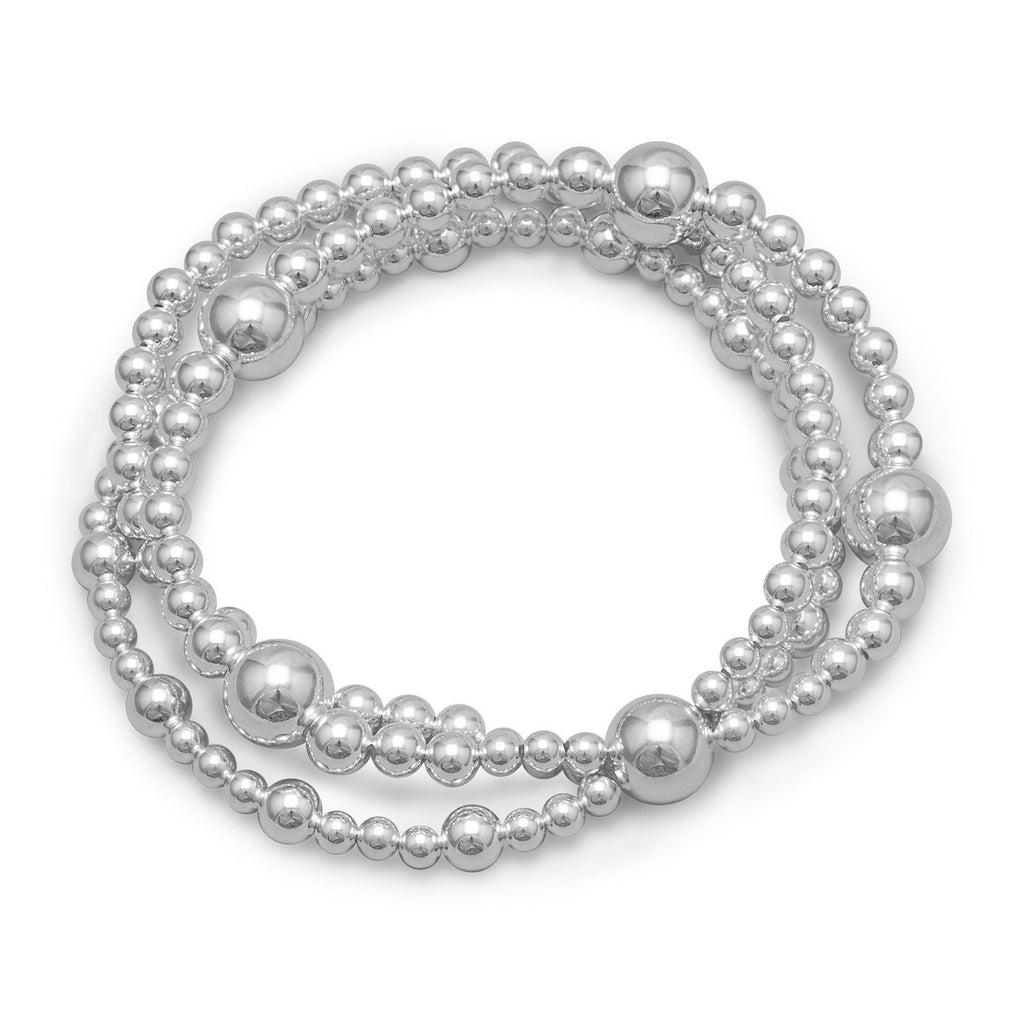 8" Triple Strand Silver Bead Bracelet
We have run out of stock for this item.
This 8" sterling silver stretch bracelet features a strand of 5mm beads, a strand of 4mm and 6mm beads, and a strand of 5mm, 6mm and 10mm beads. The 3 strands are joined together with a 10mm bead.