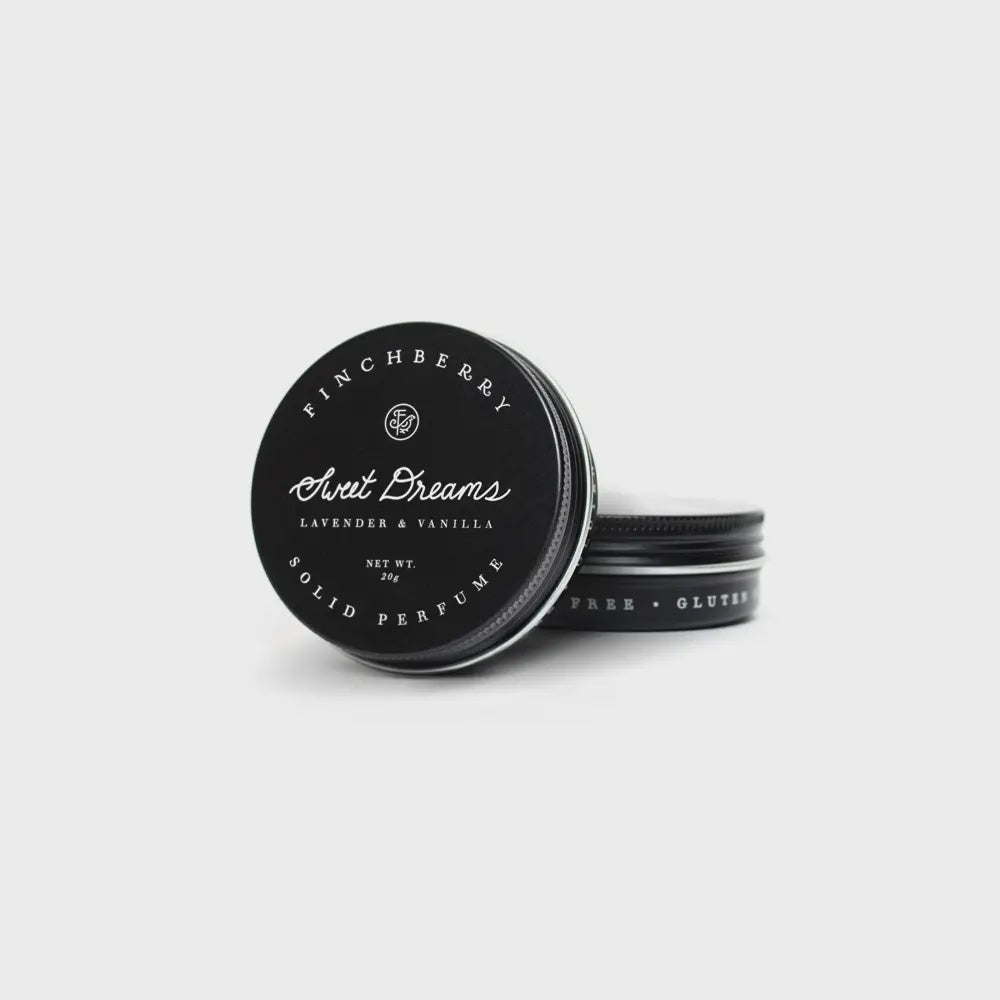 Sweet Dreams Solid Perfume
We have run out of stock for this item.
The same calming lavender and vanilla aromas you know and love -- now in the form of a solid perfume! Simply press your finger into the scented base and glide onto your skin wherever you please and let the indulgent experience of Sweet Dreams bring you back to a place of true comfort.
Our pocket-sized solid perfume balms are delightfully portable, so you can always smell amazing; even when you're on the go. Conveniently add long-lasting aroma to your neck, wrists and pulse points.
Handcrafted in small batches and made with all-natural ingredients, our balms and are free from parabens and gluten. Luxurious moisturizing oils and premium fragrances create wonderfully subtle scents that are perfect for wearing alone or layering.
Ingredients: castor seed oil, organic coconut oil, yellow beeswax, organic jojoba seed oil, fragrance