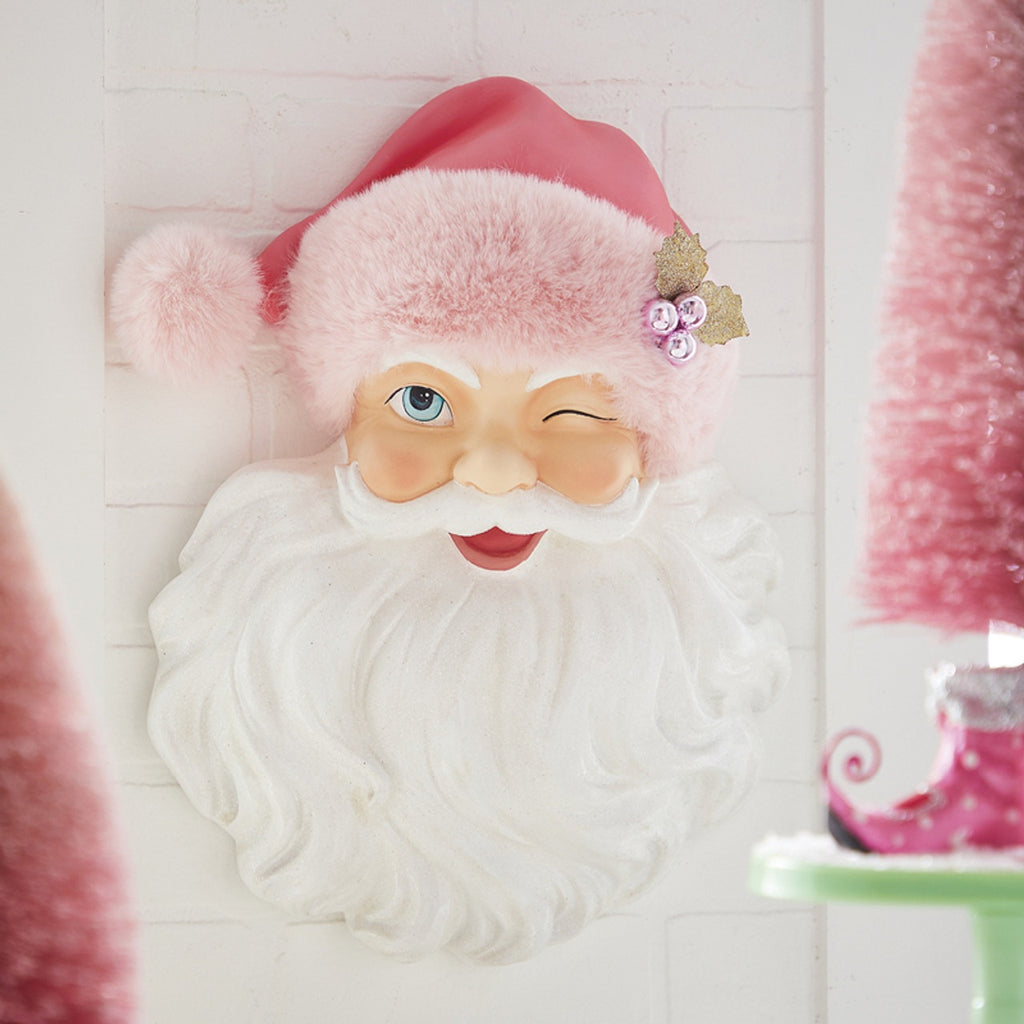 Santa Face W/ Pink Hat Wall Art
We have run out of stock for this item.
This pretty pastel Santa is sure to look amazing up on your wall this Christmas! It features a winking Santa face with bright blue eyes and blushing cheeks and a wide smile! He wears a pink hat trimmed in light pink fur and adorned with metallic pink berries and a glittered wreath!
Made of resin
Dimensions: 17" tall