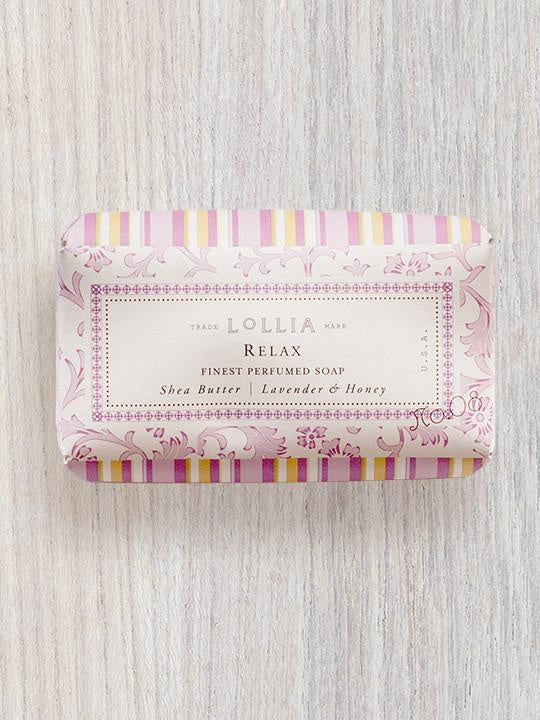 We have run out of stock for this item.
Fragrance
Lavender & Honey
Description
Soft and simply captivating. This triple-milled soap is delightfully perfumed inside a rich, and exotic blend of Lavender, Bee Blossom Honey, White Orchids, and warm Indian Amber delicately completed with a touch of Tahitian Vanilla.
Key Ingredients
Shea Butter
Coconut Oil
Aloe Leaf
Design Details
Sophisticated vintage French inspired floral patterns combined with contemporary stripe ticking.
Dimensions
2.25"H x 3.75"W x 1.625"D
Fill Weight
5.0 oz / 141.6 g
-Gift wrap
-Ships within 24-48hrs 
-Full 30 day refund