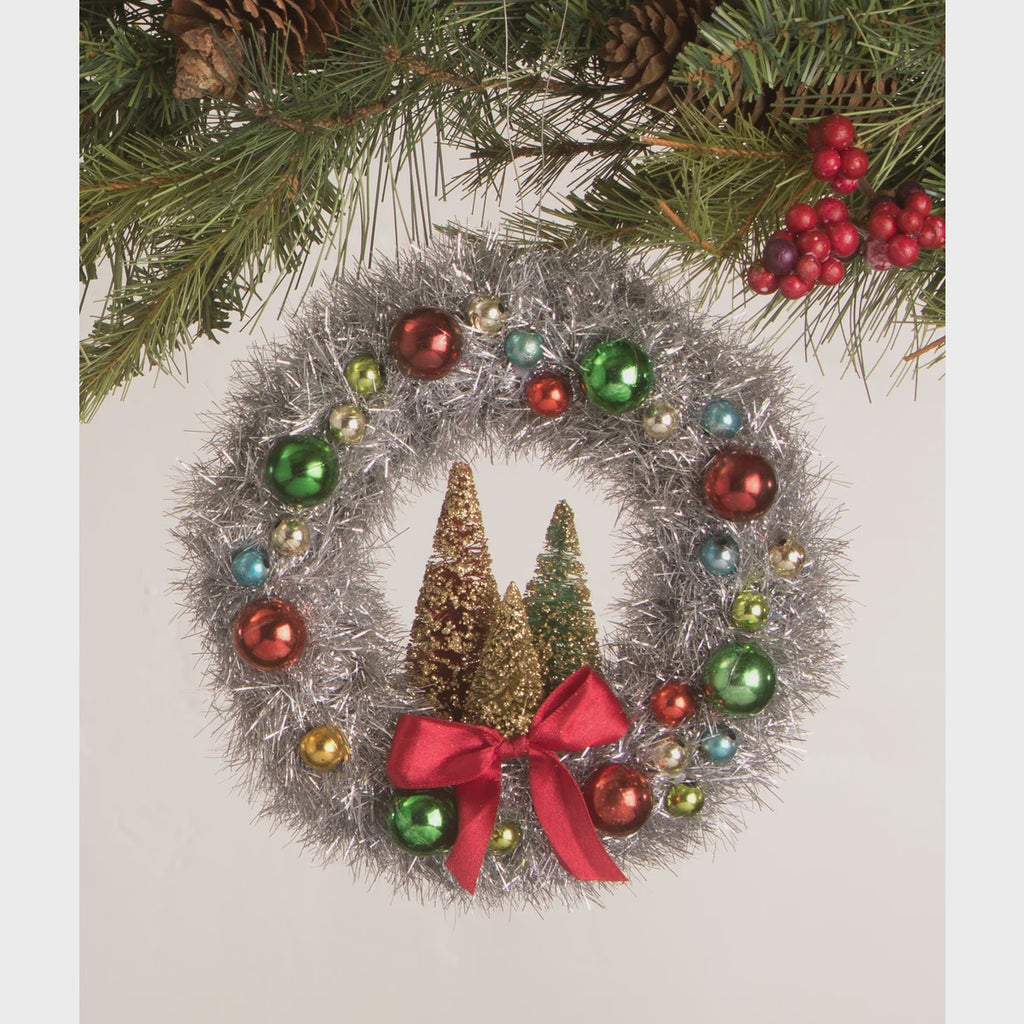 Merry & Bright Tinsel Wreath W/ Bottle Brush Trees
We have run out of stock for this item.
Based on Bethany Lowe's best selling tinsel wreaths, this brightly colored red, green, and blue beaded tinsel wreath with multi colored bottle brush trees in the center will add the Merry and Bright to your holiday!
Materials: Tinsel, beads, ribbon, and bottle brush trees with glitter
Dimensions: 6.5" X 6.5" X 1.5"