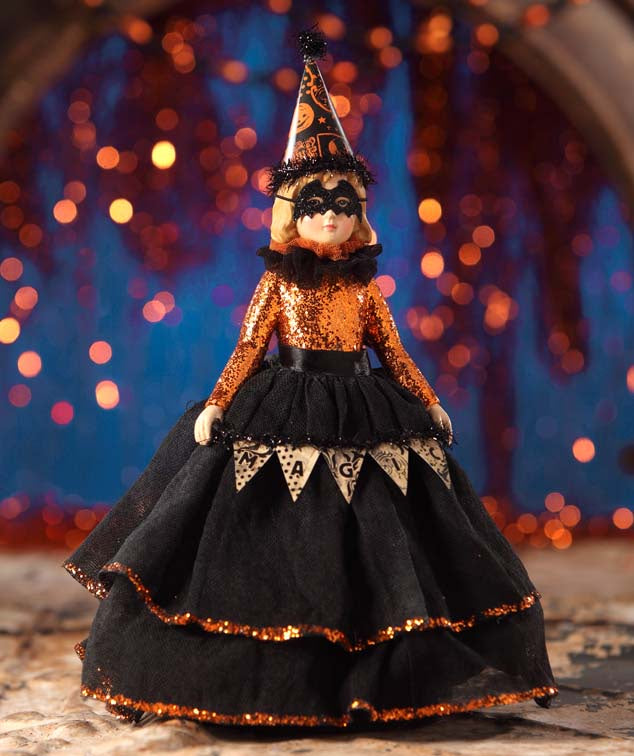 We have run out of stock for this item.
This doll is ready for the Halloween ball! Dressed to the hilt in tall party hat, an orange glitter top and layered black fabric skirt. Magic Halloween Doll carries a MAGIC pennant garland.
Material : Resin face and hands, wire, tinsel and gauze. Dimensions : 12" x 8".