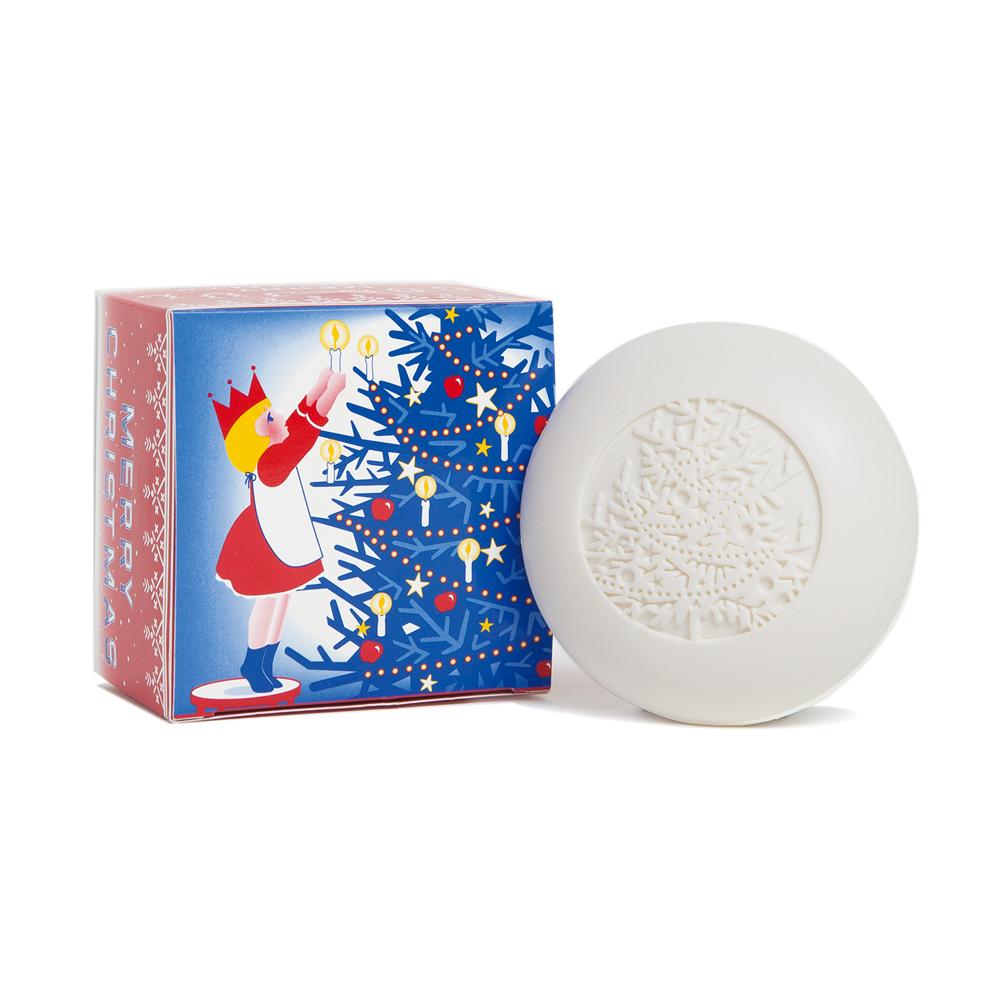 Swedish Dream Christmas Soap
We have run out of stock for this item.
Open up some holiday magic this season with the Swedish Dream® Christmas Soap! The zenith of merry making and celebration is captured with the child placing lit candles, shining stars, apples & garland on the festive Christmas tree, while snowflakes gently fall and the family prepares for gift giving. This creamy white holiday soap is shaped like a snow-dome and embossed with a beautiful tree.
Key Ingredients: vegetable base, water, glycerin and lavender.
What is smells like: high-spirited scents of cinnamon, apple spice, and a hint of vanilla.