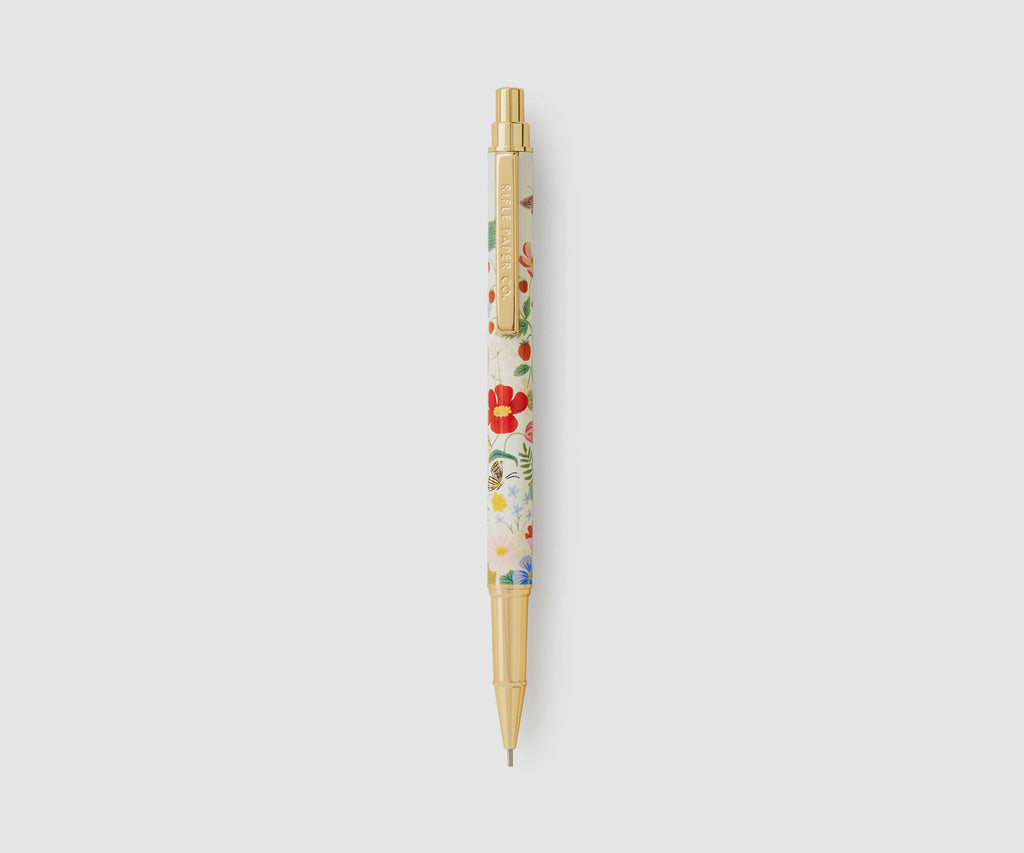 Strawberry Fields Mechanical Pencil
We have run out of stock for this item.
Stay sharp with Rifle's mechanical pencils, which feature a comfortably weighted metal body decorated with their signature florals and a debossed logo, and include an eraser and extra graphite. You can find 0.7 mm graphite refills in your local office supply store.
5.4" L
Stainless steel body with brass accents
Printed in full color
0.7 mm #2 graphite
Refillable
Eraser included under gold cap
Imported